We spent a day visiting Isla del Sol, the largest island in Lake Titicaca. Many backpackers go in the morning and stay overnight, but we did it as a day trip. It was sold to us as a nice trip with a gentle stroll across the island – we didn't realise the walk was five miles over quite harsh terrain (walking up hills at altitude is absolute agony when you're an asthmatic).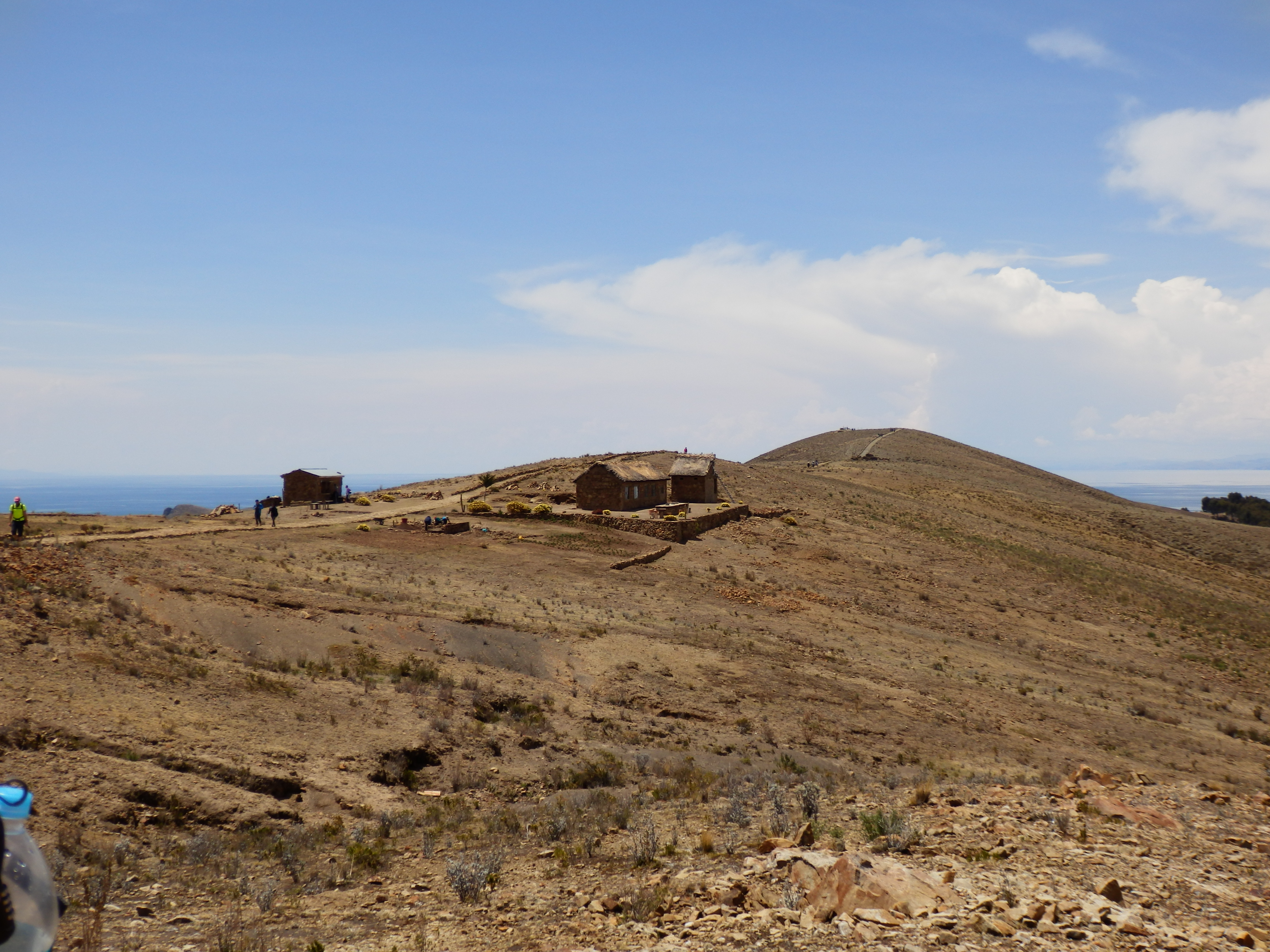 Hiking Isla del Sol
Since it's 3,800m above sea level and was coming up to summer, our visit to Isla del Sol was unbearably hot. I really struggled on this walk. Neither of us were particularly well dressed for a hilly hike and we were shedding layers within the first hour. There was a moment when I looked at a particularly steep double hill, when we were in the middle of the island with no way back other than up and down the hills we'd already climbed, that I thought I wasn't going to be able to make it. I had to rest all the time, and I had to take my inhaler more than I ever have in my life. I wanted to give up and have a little sob, but I was spurred on by Jonny who patiently encouraged me to keep on going.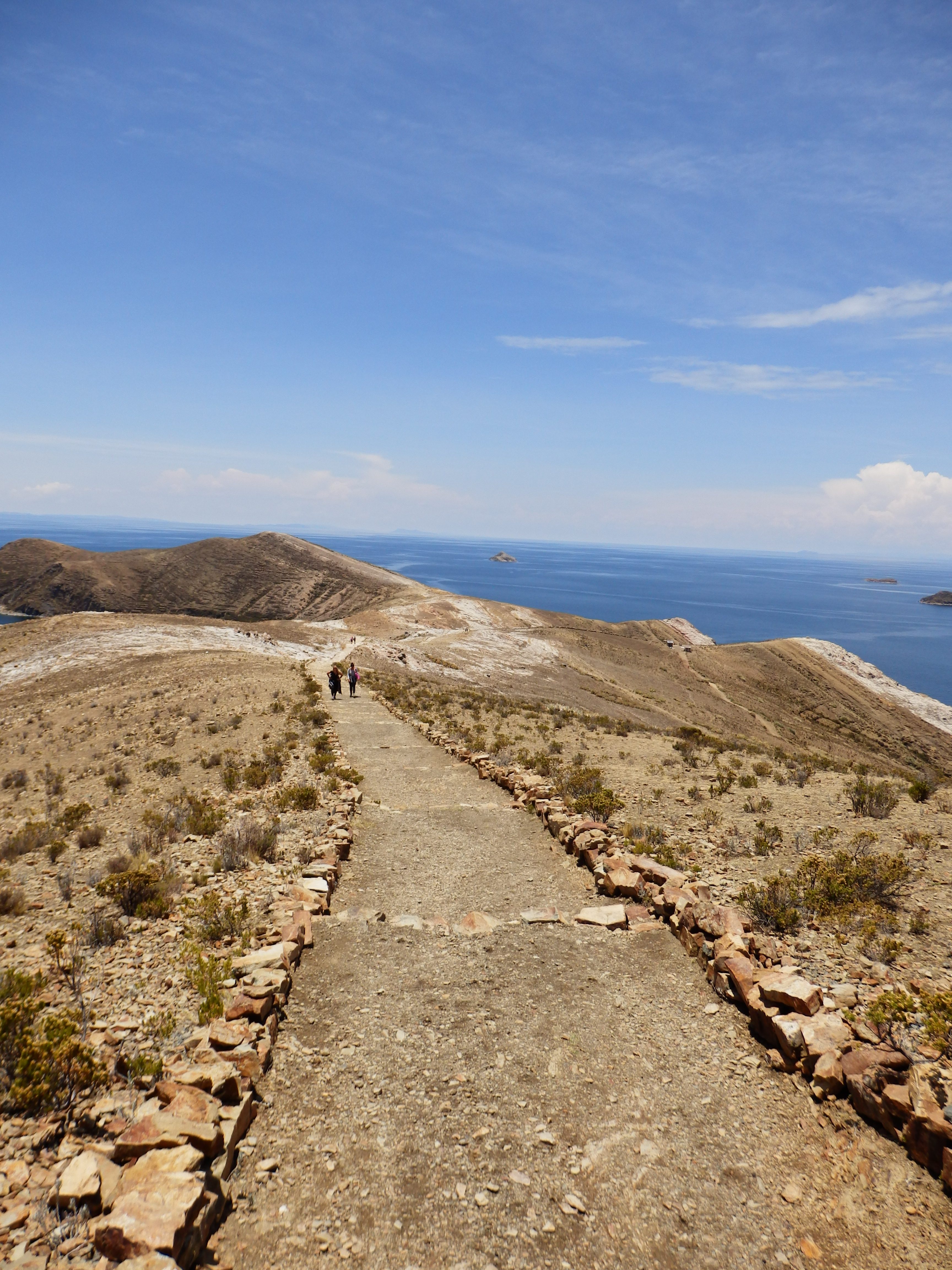 The struggles of being unfit and asthmatic
This was one of the toughest days of the trip. You really need a decent level of fitness to be able to tackle the Isla del Sol hike, and I really wasn't fit enough. The time pressure of having to be back across the island within four hours to be picked up by the boat made it really stressful – but we got there with ten minutes to spare. The fact that we needed four hours to walk five miles should really illustrate how difficult it was to scale the hills in the searing heat.
I didn't get to appreciate the island properly, since I found the day such hard work. I'm really glad I took a tonne of photos though, as I look back now and it's one of the most unique and interesting places we've visited.
The birthplace of the sun
What I later learnt is that the Incans believed the first Inca Inti came from Isla del Sol. Legend says that god rose from Lake Titicaca after the great flood, and commanded the sun (Inti) and the moon to create the first two human beings. It's also said that Incans believed their souls would return to Lake Titcaca when they died.
Furthermore, there are a tonne of archaeological sites on Isla del Sol, and we got to visit the biggest at the start of the hike.
I think everyone should visit Isla del Sol if they go to Lake Titicaca – it's a remote island with a tiny population and an incredible history. But you should be prepared for a tough hike, read up on the Incan history and legends beforehand and try to stay overnight so you don't panic about missing the boat home.
Since there was little else to do in Copacabana, we drove across the border to our first town in Peru: Puno. I had low expectations but was pleasantly surprised by this bustling town…